We are very pleased to learn that Tony Johnson was the production sound mixer on AVATAR, The Way of the Water, for which he used his SONOSAX SX-ST, as he did for the first Avatar.
Tony, who received numerous awards and nominations, acquired his SX-ST mixer in 2005 and immediately used it on The Chronicles of Narnia, The Lion, the Witch and the Wardrobe.
Tony says:
I used my SONOSAX SX-ST for all of my work on many movies since 17 years.
I have resisted going to a control surface as my mixer as I think the SX-ST offers so much more flexibility and being able to route anything anywhere while rolling cameras and not having to go through a menu means real time adjustments on the fly are possible. 
It was the perfect choice for Avatar-Way of Water.
As Tony mentioned, his 17 years old SX-ST mixer was engaged in countless number of major productions, which for us Sonosax is not only a proof of reliability and durability, but also a source of great pride and motivation to continue manufacturing outstanding and long lasting audio equipments.
More about Tony Johnson's work at: https://www.imdb.com/name/nm0426357/
---
Visit from Ed Novick
It is always a pleasure to receive our customers.
In October, Mr. Ed Novick, one of our other very good and loyal customers, visited us, bringing one his second SX-ST mixers in for a service.
As his T-shirt proudly states, Ed claims to be SONOSAX's Longest Continuous Customer! Maybe we should open a contest on that subject.
He started with a SONOSAX SX-S in the early 80's and now has two SONOSAX SX-ST mixers. An 8 channel one that he bought in 2008 and is still in use. And more recently a 12 channel which he acquired in 2017.
Ed also received several awards, among others an Oscar for Inception in 2011 – and numerous nominations for his work on TV series and feature films as production sound mixer.
Ed is one of those cheerful, friendly, fun people you want to make a long-term friend of.
More about Ed's work at: https://www.imdb.com/name/nm0637085/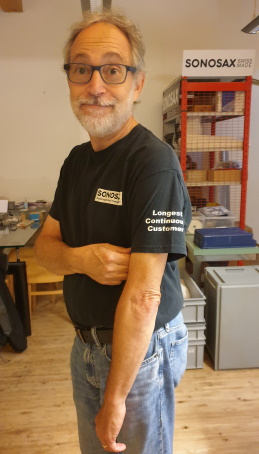 ---
And sometimes we visit our customers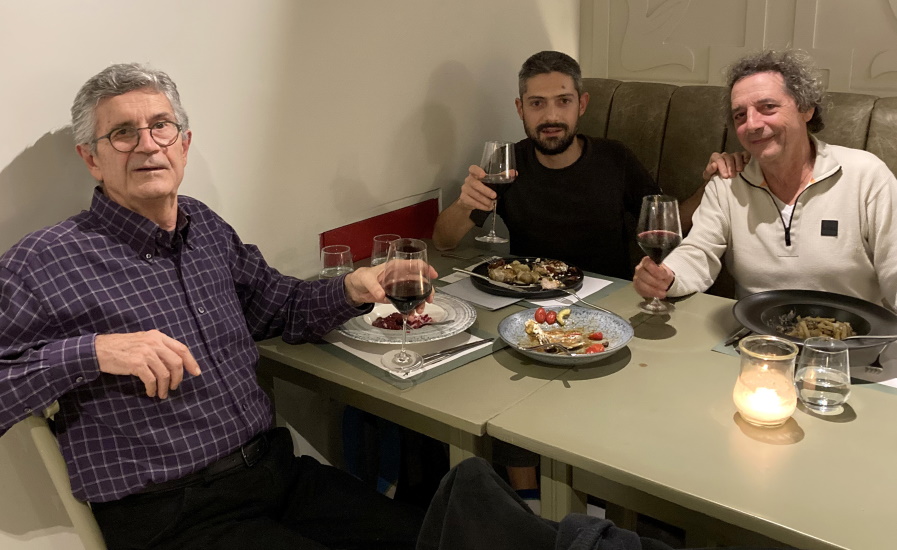 During a trip, Jacques Sax had the pleasure to share a dinner with two of our customers in Athens/Greece:
Nikos Dimitrakakos & Themis Zafiropoulos are both Audio Recording/Remixing Engineers and fans of our products.
Themis says:
" We record acoustic music and we've been using Sonosax devices, analog and digital, for a long time. From the venerable SX-S analog mixer in the early 90's to the R4+ and more recently to several AD8+'s connected over Dante.
Super compact solutions with ultimate sound quality. Thank you Jacques! "
---
Carnet noir
In the years 1974 to 1977, before the foundation of SONOSAX, I worked with many artists as a sound mixer and sometimes for the lighting as well.
Among them was Michel Buhler who sadly passed away on November 7th 2022. Michel, born in 1945, was a Swiss singer, writer, poet and composer.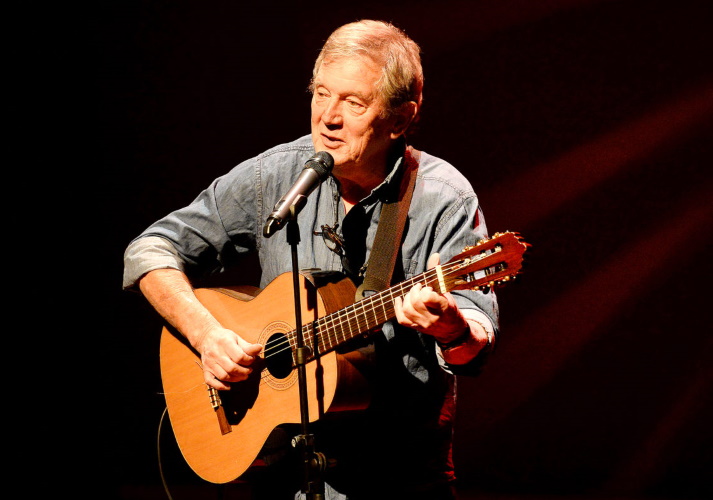 I had the chance to make the sound for him, accompanied by Léon Francioli, double bass player (deceased in 2016) and Nono Muller, accordion player (deceased in 2014)…
It was by working with all these musicians that I learned the "sound" that I then became interested in magnifying.
I would like to pay tribute to this trio of musicians with whom I had some incredible moments.
Jacques Sax